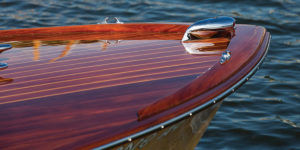 Epoxy is useful for a lot of things. It can put a layer over cabinets or counter tops. You can seal items into the area that you are decorating, such as putting pennies or bottle caps on a table top. The possibilities are endless. What you may not realize is that you can also use it to take care of a marine epoxy maintenance project.
Using Epoxy for Marine Uses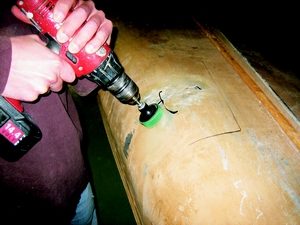 Epoxy is a hardener that does not break away, even if you drop something on it. It also doesn't stain if you spill something on it and whatever you have sealed in it will always look great. This is one of the main reasons that epoxy is often used on boats. When people use it, they know it will put a barrier against water on counters and other surfaces and you can also use it in conjunction with fiberglass to make repairs on your boat. You can use it to create a patch for a hole or bring the shine back to a boat that is older. There are some people who use it to repair boat sun shades and a variety of other things.
How to Use Epoxy with Fiberglass
The first thing you need to do if you are patching a hole in your boat is sand down the area to make sure that everything is smooth. You should also wash it thoroughly and some people also recommend using alcohol to ensure it is grease and oil free before you attempt to put anything on it. After the surface is prepped, you can use a stitched fiberglass mat along with polyester resin. Epoxy will seal it all in and with a little work it can create a smooth, sturdy layer.
If you want to repair a sun shade cover or something else, there are a lot of tutorials and information on the internet. You can also find a lot of creative ideas for the interior of the boat if you are trying to fix up an older boat to make it look better.
Can Anyone Make Epoxy Repairs?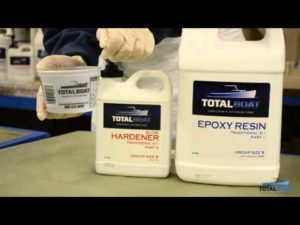 Virtually anyone can use epoxy to make repairs on their boat. However, you may want to consider using Total Boat Epoxy because, with a single kit, you will get everything you need to make the repair easier. A kit includes things like a set of metered mixing pumps, stirring sticks, and mixing pails. The epoxy resin is available in either fast or slow drying hardener. You even get a pair of gloves to keep it off your hands.
If you are unsure of your ability to use it properly, you may want to ask a question of someone or find a web forum to help you out with answers. You can also mix up a little bit of epoxy to test out your techniques to make sure that it will work when you need it to. This will give you a chance to find out how easy it is to work with and what problems you may come across before you are trying to tackle a major repair.